Dann Petty's New Course: Stand Out as a Web Designer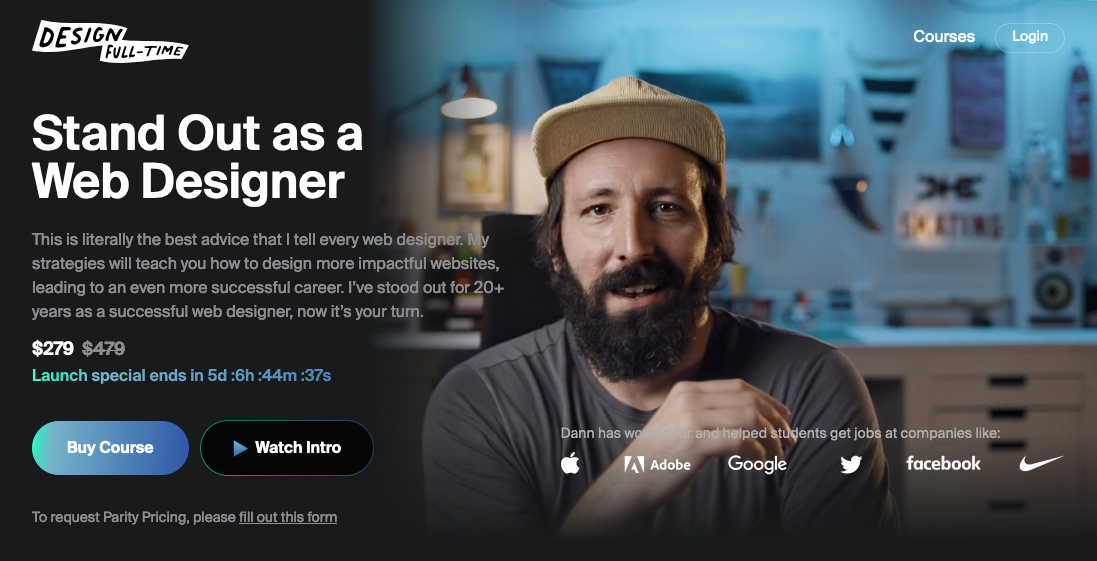 If you spent any time on Twitter this week you most likely heard the news about Dann Petty's latest design course: Stand Out as a Web Designer. Leveraging his 20+ years of experience, Dann walks through several real-world examples and speaks to the hows and whys of the success behind each design. Any seasoned designer will tell you that pretty mock-ups don't win-over clients. If you want to produce a concept that accomplishes goals, is more than skin deep and one you can confidently sell to a client then you need to have a keen understanding of specific design fundamentals…fundamentals like the ones Dann covers in his course. These include: ending your content with actions, teasing continuation, ensuring consistency throughout your design, and many other tiny details which build and support larger sections.
Dann is offering time-sensitive launch specials off the full price of the course. The current cost (as of this post) is $279 which is a bargain. He also offers Parity Pricing for those outside the US. Don't sleep on this one.